Moving day
A downloadable game for Windows, macOS, Linux, and Android
Daryl has to go into witness protection after his situation where he came from became too hot. Landing in a new city is always difficult, but knowing you're a wanted man makes it so much worse.
Nones of this is helped by calls from strangers telling him to "watch out" or the janitor who shows up out of nowhere.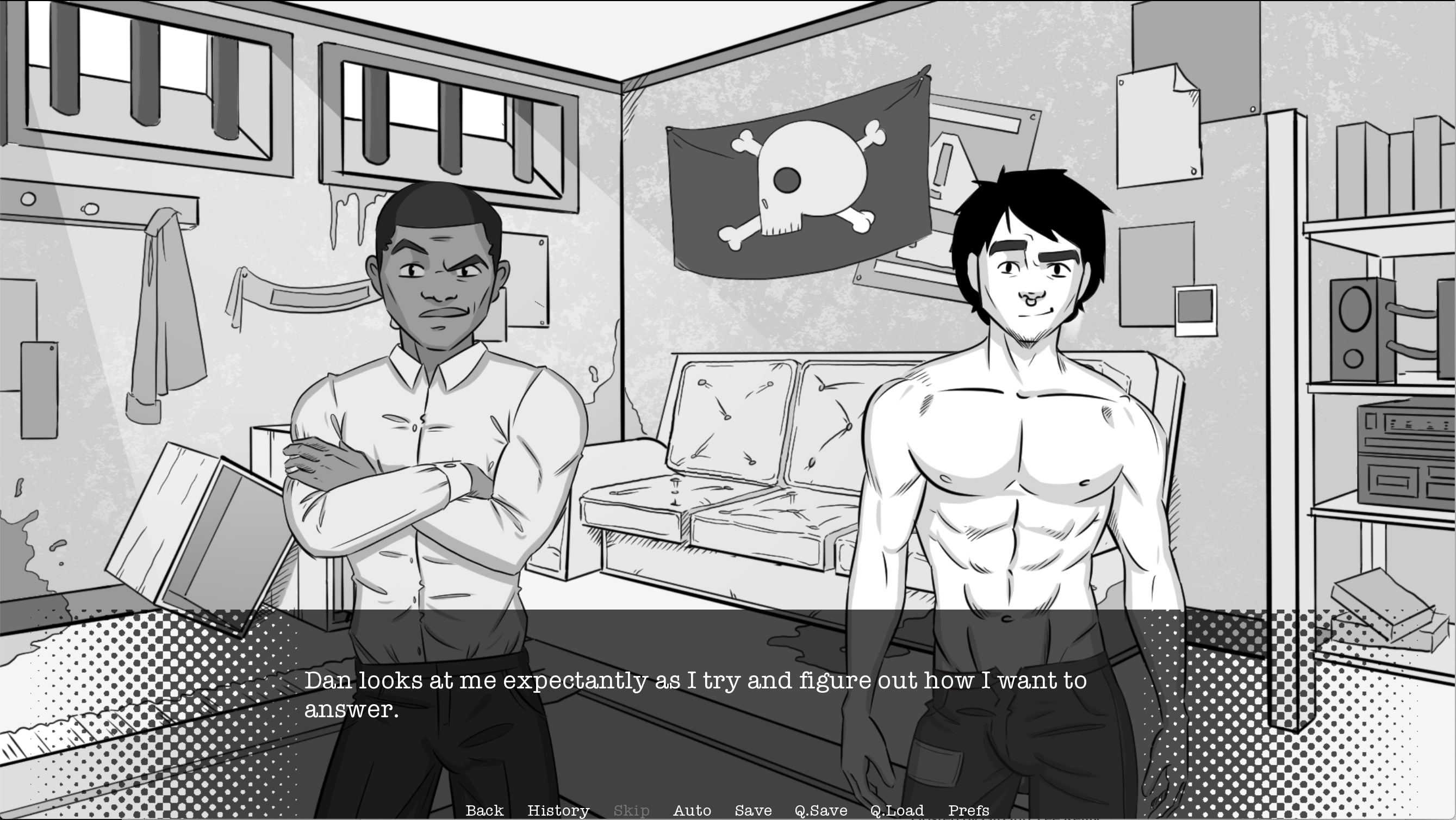 Daryl now has to figure out who to trust and how he is going to manoeuvre this strange situation while remaining safe.

If you like this kind of game the consider following me on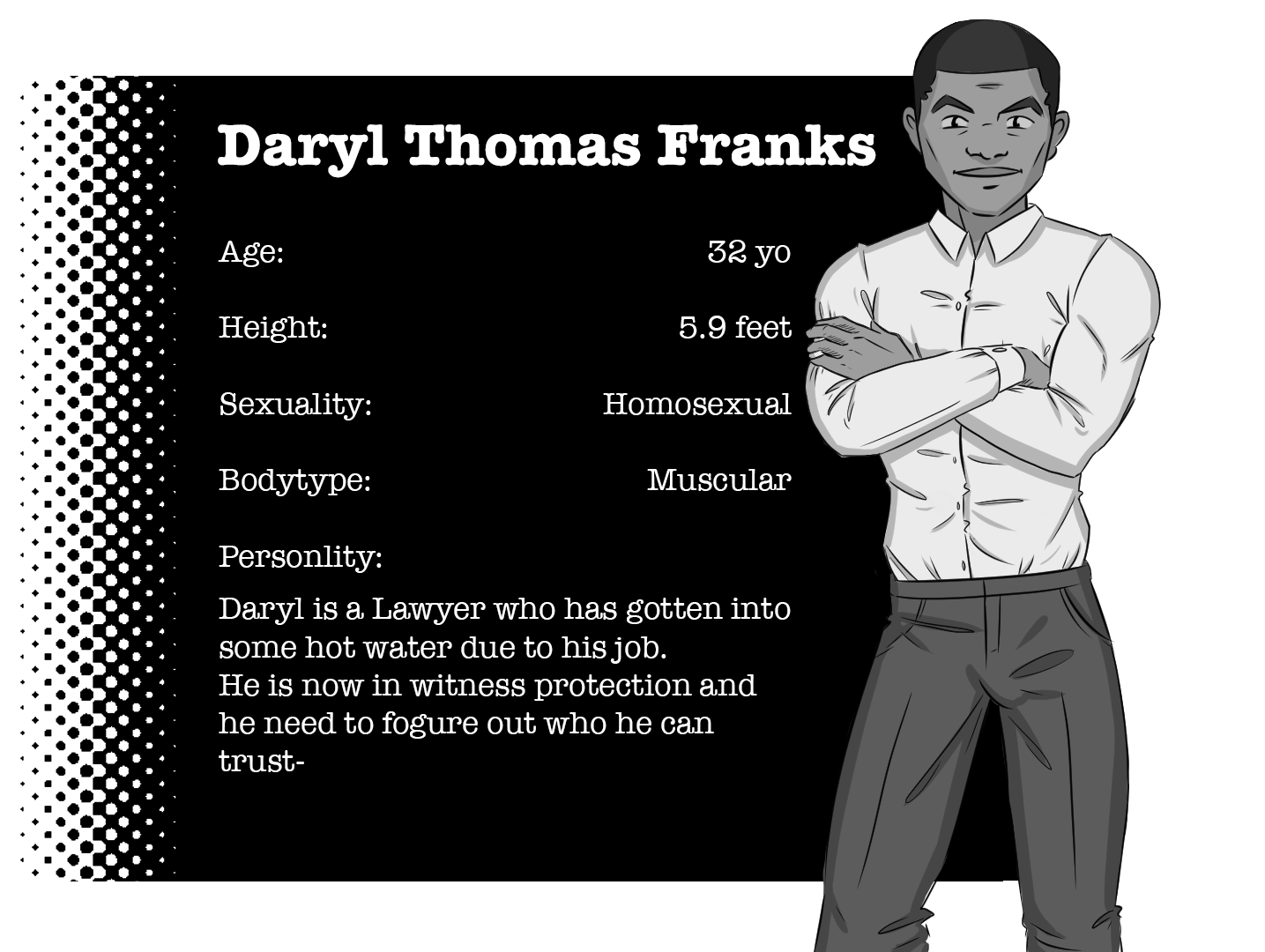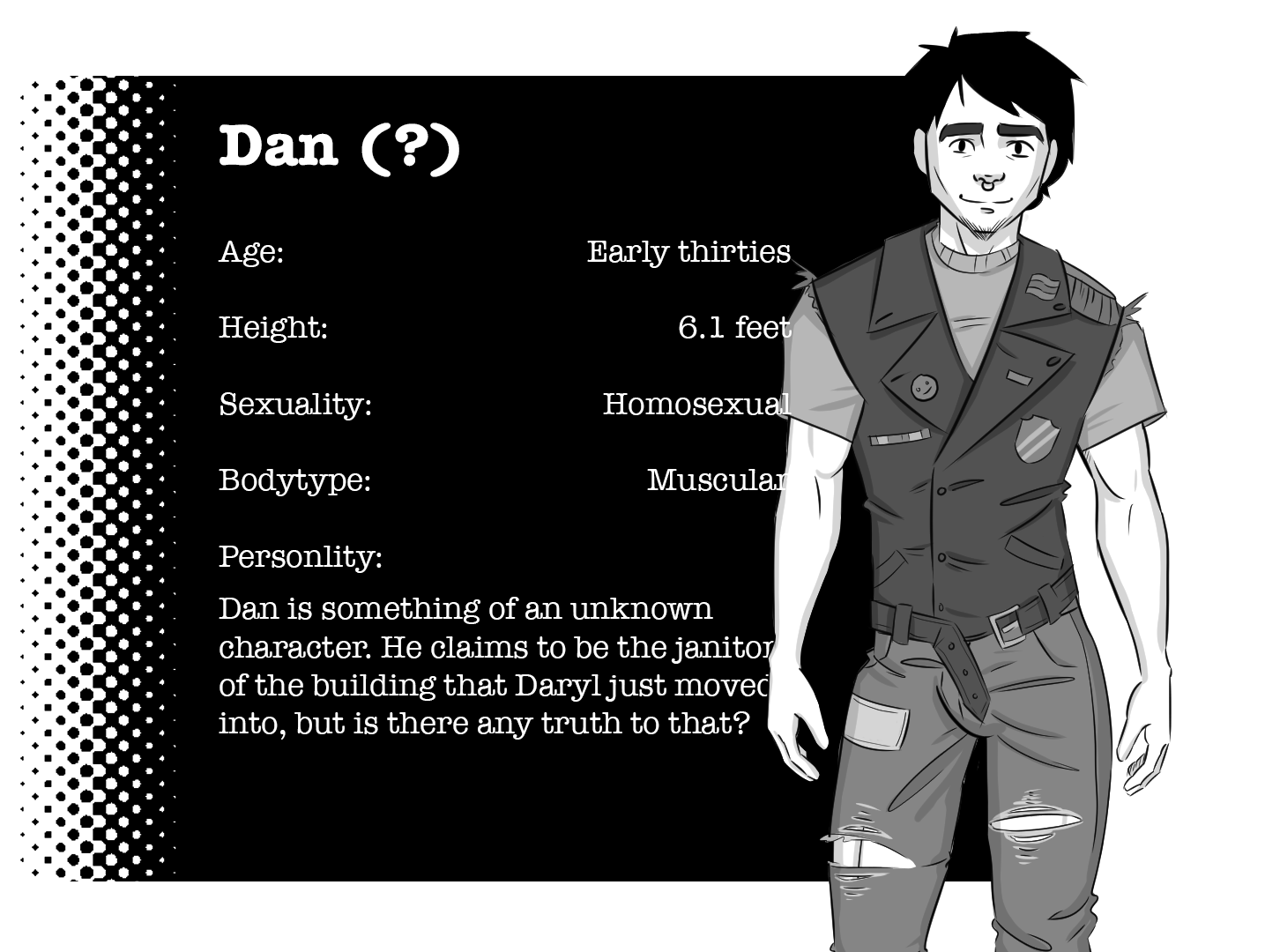 Deep and immersive game world that deals with a lot of sex
6 separate ending
Collectibles system to track and reward your decisions
26.000 words of rich story

moving day deals in explicit gay themes (male on male). There are detailed illustrations of nudity and sexual acts. All nudity is shown and there are explicit descriptions of consensual sexual acts.
this game is not suitable for anyone under the age of 18.
Download
Click download now to get access to the following files:
Moving_day-1.0-pc.zip
159 MB
Moving_day-1.0-mac.zip
143 MB
Moving_day-1.0-linux.tar.bz2
147 MB
Comments
Log in with itch.io to leave a comment.
Simply amazing! It's obvioud how much effort went into this, and I loved every second of it!
Hey, so your game description mentions aliens, but when I played the game, there were none to be found. Did I miss an ending?
And what is this collectible system!?

I just noticed that and it has ben removed. I'm sorry that you were hoping for aliens and got none, but I do have the game "abducted" (which you can find here: https://mystery-zone-games.itch.io/abducted) which is all about aliens
thanks so much for that play-through!!!
After I unzip the file I can't find the game application.
which version are you downloading